Vision and Values
Our Vision
Bishop Otter Academy Trust is aspirational for every child to achieve their potential and be equipped with 'wisdom for life'.
Our vision is rooted in Christian values which inspire and underpin our community life together as the foundation of all of our educational and pastoral efforts. We seek to be a distinctive but inclusive Trust, valuing and respecting each other. We extend the invitation to all those in our school communities to join our pursuit of wisdom for life. We aim to be a mutually supportive community where we strive for transformational educational excellence through effective partnerships within and beyond the Trust.
As a Trust we have three core aims:
Wisdom for Life
Educational Excellence
Community and Partnerships
In addition, the Trust is committed to safeguarding and promoting the welfare of children and young people and expects all staff and volunteers to share this commitment. We are fully committed to ensuring that consistent effective safeguarding procedures are in place to support families, children and staff in our Trust and academies.
Wisdom for Life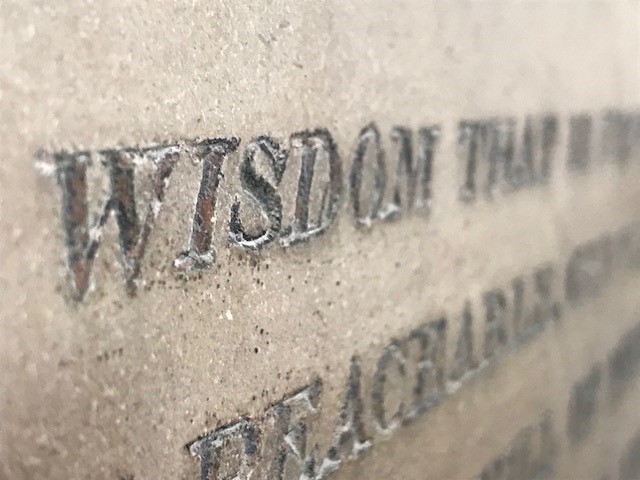 'Wisdom for life' is far deeper than 'learning for life'. As a Trust, we want our pupils not just to acquire knowledge and skills but the discernment to apply learning wisely on the journey of life. We want all those in our schools to develop their character and to think about the big questions of life and how to live. The Church of England Vision for Education states, "Wisdom is about ethics as well as cognition, values and purposes as well as facts, and above all tries to make sound judgements that do justice to the whole 'ecology' of life."
All this links into Spiritual, Moral, Social and Cultural (SMSC) development and British Values as required by Ofsted.
Educational Excellence
Our emphasis on wisdom for life includes the priority for educational excellence that is transformational. The Trust aims to promote educational excellence, which is as broad as possible and promotes life in all its fullness. Our vision is that all our schools provide academic rigor united with the well-being of pupils.
Community and Partnerships
The Trust believes that school communities have a fundamental part to play in the success of its academies. Likewise, school to school support and effective partnerships with other schools, trusts, teaching schools, universities, local authorities, churches, the diocese and other organisations is vital to the aims of the Trust. As an African proverb says, 'If you want to go fast, go alone. If you want to go far, go together.'
We recognise the stimulus and learning that comes from engaging with a range of schools and we are open to learning from other organisations. The Trust will encourage its academies to look outwards as well as inwards for improvement support.
The Trust is named after William Otter (1768-1836). The inscription below his bust in Chichester Cathedral quotes St. James chapter 3 verse 18:
"The wisdom that is from above is first pure, then peaceable, gentle and easy to be entreated; full of mercy and good fruits, without partiality and without hypocrisy and the fruit of righteousness is sown in peace of them that make peace."
Our Values
Wisdom for life' is a central theme for the Trust.
The Trust expects all its church schools to maintain or develop distinctive Christian values which are evident in the day to day life of the school, its pupils and the wider community.
Community schools which join the Trust will be expected to develop strong values, some of which may be similar to those for church schools, appropriate for their community.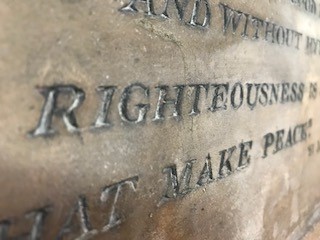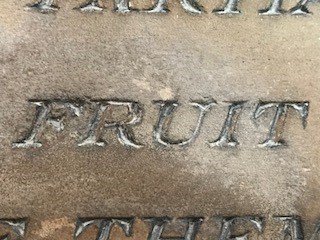 Church of England Vision for Education
The heart of the CofE's vision is 'Life in all its fullness' (John 10:10). The vision document states the desire for 'An education that embraces excellence and academic rigor within the wider framework of spiritual, physical, intellectual, emotional, moral and social development and enables their children to flourish'. It goes on to say that, 'We want pupils to leave school with a rich experience and understanding of Christianity, and we are committed to offering them an encounter with Jesus Christ and with Christian faith and practice in a way which enhances their lives'
Our aim is for our church schools to offer a broad education in line with the Church of England's Vision for Education (Link: Click here) which focuses on wisdom, hope, community and dignity:
As a Trust we aim to:
1. Wisdom, Knowledge and Skills
Give children the opportunity to learn from the past [including biblical wisdom literature]
Encourage children to follow the example of Jesus who, as a child, 'grew in wisdom'.
Enable children not just to gain knowledge and skills but discernment
2. Hope and Aspiration
Enable all children to fulfill their God-given potential with perseverance, patience and celebration
Transform lives for the better
Provide opportunities for Christian worship and to encounter Jesus (to 'know love follow Jesus'
3. Community and Living Well Together
Encourage schools and their communities to 'Love one another'
Promote compassion, generosity, hospitality, truthfulness, gathering
Promote effective partnerships with other schools, trusts, LAs, universities and other agencie
4. Dignity and Respect
Enable children to know 'life in all its fullness'
Demonstrate compassion, value and be inclusive to all
Protect children from harm
Community schools who join the trust may not be rooted in the Christian tradition but can still offer a vision of human flourishing that can inspire what the school is and does, one that embraces excellence and academic rigour.
Diocese of Chichester Mission
The Bishop Otter Academy Trust is accountable to the Diocese of Chichester Education Trust (DoCET) and the Business Development Committee (BDC).
The Diocese of Chichester's mission statement is 'Know Love Follow Jesus'. (Link: Click here) In line with the strategic aims of the diocese, the Trust seeks to:
Give children and the wider community the opportunity to grow spiritually
Equip people to serve, collaborate and develop their skills
Work with others to contribute to the common good
The education department's strapline is Learning with meaning and purpose: To know God and shape the world. Our Diocesan Director of Education, has written, "We expect all our teaching and learning to be rooted in the Christian narrative of creation, redemption and future hope. We want our curricula and pedagogy to foster a spirit of enquiry, creativity and to walk the talk of Christian belief and values in every aspect of school life. Our aim is for all our schools to perform well as part of their Christian responsibility to do their best by all the children and families in their care. There are some 37,000 children in our schools at any one time. They have a wide range of ability and come from diverse social settings. We welcome those of the Christian Faith, other faiths and those who as yet would not profess a faith. Those who wish to come to one of our schools are welcome if there is a place."