Home
Welcome
Welcome to 'BOAT' – a new and exciting opportunity for local schools, communities and professionals to work together in partnership to deliver high quality education experiences to all our children. We are aspirational for every child to achieve their potential and be equipped with 'wisdom for life'.
We are delighted to announce that the DfE have now approved plans for two schools, St Nicolas and St Mary's CE Primary School in Shoreham, and St Andrew's CE Primary School in Crawley to join the trust. We expect this to happen by the end of the summer term 2022.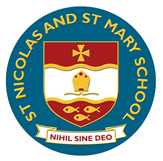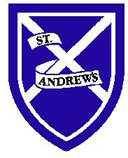 We hope that this website will provide you with further information about the Trust and how you can join us on this new journey.
We recognise that this is a challenging time for schools, particularly with the current COVID-19 restrictions. However, the DfE are now proactively encouraging schools to join trusts once again. Governors are also beginning to think strategically about the future again and are approaching the trust about how we can work together. Please take the opportunity to contact me if you would like to discuss this further.
Jenny Barnard-Langston MA, BA(Hons), DipCouns, NLG (National Leader of Governance)